Modi Free Laptop Yojana Registration | Modi free laptop Vitran scheme application form 2022 | Modi free laptop scheme | PM Modi Laptop Yojana Real Or Fake | Free Laptop Distribution Scheme Online Apply
Modi laptop Yojana: Recently, through social media, people are being told about the Modi Free Laptop Yojana that under this scheme, the youth of the country who have passed the intermediate examination with 75% marks are given laptops free of cost by the Central Government Will be made available but no announcement has been made by the Prime Minister to distribute free laptops under PM Modi free laptop scheme 2021-22.
This information which is failing everywhere is completely false and misleading which is currently going viral on social media. Today we are going to provide you with complete information about the wrong information related to Modi Free Laptop Yojana through this article, so read our article till the end.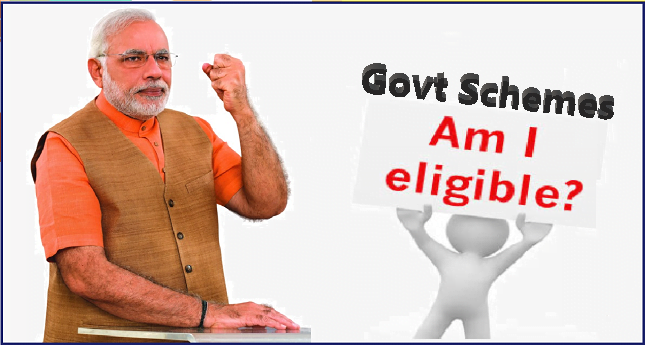 How to do PM Modi Free Laptop Yojana online Apply, Fake PM Modi Laptop Yojana Registration complete details मोदी फ्री लैपटॉप योजना (फेक / Fake ) | मोदी फ्री लैपटॉप योजना ऑनलाइन रजिस्ट्रेशन कहाँ करना है यह योजना है सिर्फ अफवा देखें
PM Free Laptop Yojana 2022
News related to Prime Minister Modi's free laptop scheme is getting very fast on social media like WhatsApp and Facebook. But the Prime Minister has not launched any such plan for the year 2019-20. Under Modi Free Laptop Yojana, the central government is said to distribute laptops free of charge to 2 million youth in the country.
In this misleading message, it has also been claimed that millions of youth across the country are successfully requesting free laptops, but such information is not correct. If you also have any information related to the Modi Free Laptop Yojana through any medium (social networks, WhatsApp, Facebook), do not believe it at all because it is completely false and only confuses the youth of the country.
Pradhan Mantri Modi Free Laptop Yojana Highlights
| | |
| --- | --- |
| Scheme Name | Modi Free Laptop Yojana |
| Launched By | Central Govt. |
| Beneficiary | Youth |
| Objective | Free laptop Distribution |
| Scheme Status | Not Active |
| Official Website | NA |
| Year | 2022 |
The purpose of Fake Modi Free Laptop Yojana
As you all know, there are many young people in the country who are economically poor because they cannot afford laptops. Today's students need laptops, students need laptops, but they can't buy laptops because they're expensive.
In view of this problem, it is said on social media that the prime minister launched a free laptop program so that young people can have a better future and can get free laptops through this free laptop scheme, but that information is not currently central. The government and state governments have not announced a single official announcement for Modi Free Laptop, and no such plan has been launched yet.
Benefits of Fake Modi Laptop Yojana
The benefits of this scheme will be provided to the country's youth.
The central government will provide free laptops under this scheme to 2 million young people in the country.
Applicants must apply online to benefit from the Modi Free Laptop Scheme.
This misleading post claims that millions of young people across the country have successfully applied for free laptops.
If this Free laptop Yojana is launched, it will be very beneficial for the country's youth to learn during this coronary epidemic.
Required Documents For Scheme
Aadhar card
Residence proof
Voter id
Bank passbook
Education certificate
Mobile number
Passport size photo
Modi free laptop yojana 2022 online registration [Fake]
It is also shown that the official website applies under the Modi Free Laptop Scheme. By applying on this website, the country's youth can get free laptops from the central government. But this is a fake official site, no official site of this type has started to be used under this scheme.
To check a website you should always check what domain name it has, if the website domain ends with .gov.in then only that website will be official, or check which department the website is running in. Don't post your details on fake sites, don't send money
If, in the future, the central government or any state government announces or launches a free laptop scheme by the prime minister, we will notify you through our this sarkari Yojana portal.